To view items in our upcoming auctions or to bid online, please visit PookLive, Bidsquare, or

Invaluable

(BP 26%). If you wish to leave an in-house absentee or phone bid (BP 24%), please fill out our bid form and email it to bids@pookandpook.com or fax it to us at
(610) 269-9274

.
Thank you.
Welcome to Pook & Pook!
Pook & Pook is open Monday through Friday from 9AM to 5PM (4:30 for pick-ups). The gallery is not open to the public except during scheduled preview times prior to each auction. Please visit our CURRENT SALES page for gallery exhibition days and times. If you wish to attend a live salesroom auction, please call to reserve a seat in our gallery. If you are bringing in consignments, please call our office at (610) 269-4040 to schedule an appointment with one of our appraisers. If you are picking up a purchase, please CLICK HERE TO SCHEDULE A PICK-UP TIME. Call (610) 269-4040 or email info@pookandpook.com with any questions you have about buying or selling at auction or our appraisal services. Thank you. CLICK HERE FOR MORE INFORMATION.
Collections of Mid-Atlantic Educational Institutions
July 19, 2022 at 6PM
July 19, 2022 at 6PM 
This sale will feature over 150 lots from two Mid-Atlantic Educational Institutions. Live salesroom, phone, absentee, and internet bidding will be available for this auction. All online bidding for this auction is on PookLive, Bidsquare, and Invaluable. Click Here for more information.
PRESS RELEASES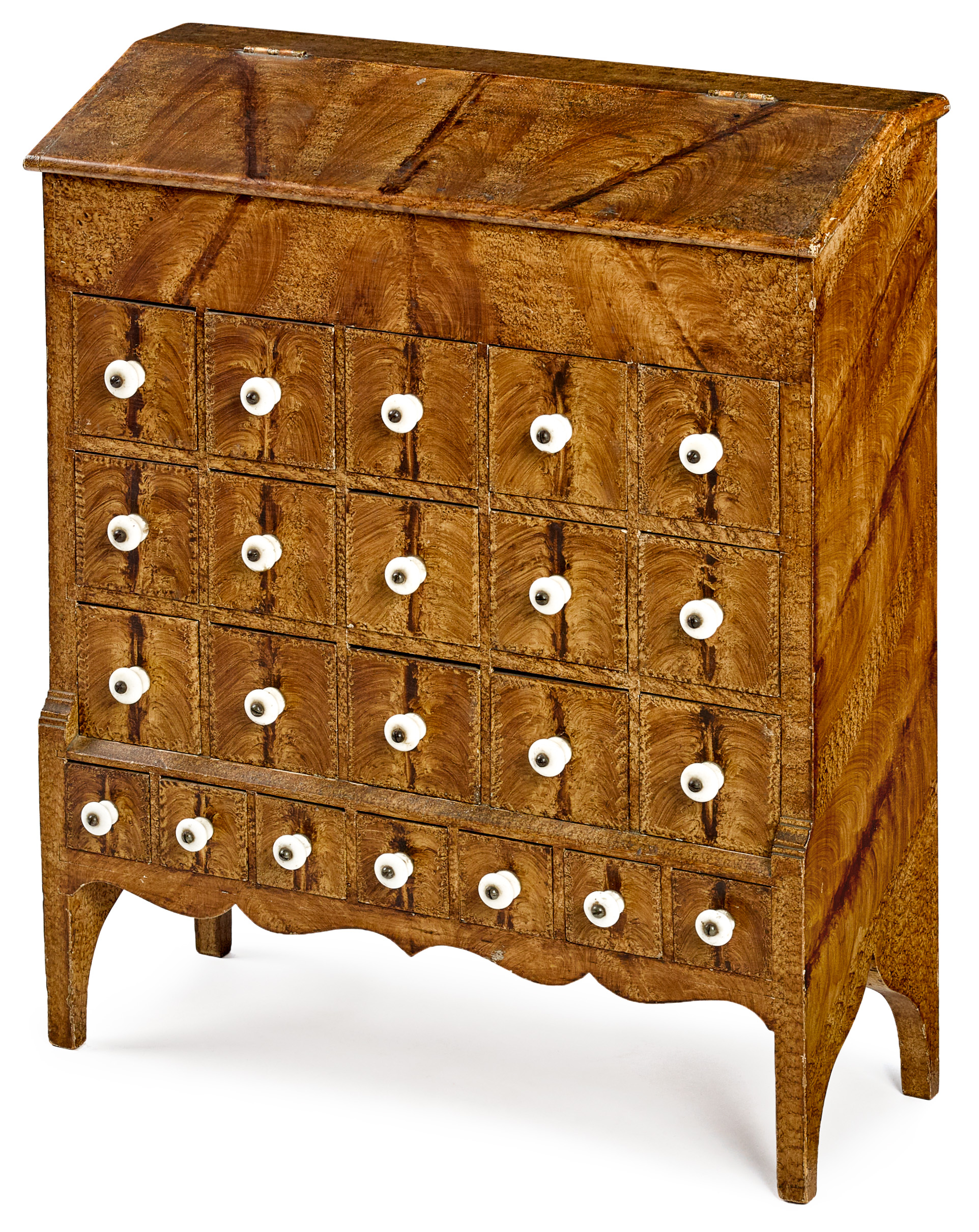 Among his favorite items in the sale, owner Ron Pook selects an important John Palm Boyer (1833-1901), Brickerville, Lancaster County, painted pine seed chest, ca. 1860, retaining its original faux grain decoration, the case with a fall front lid over…
PICK OF THE WEEK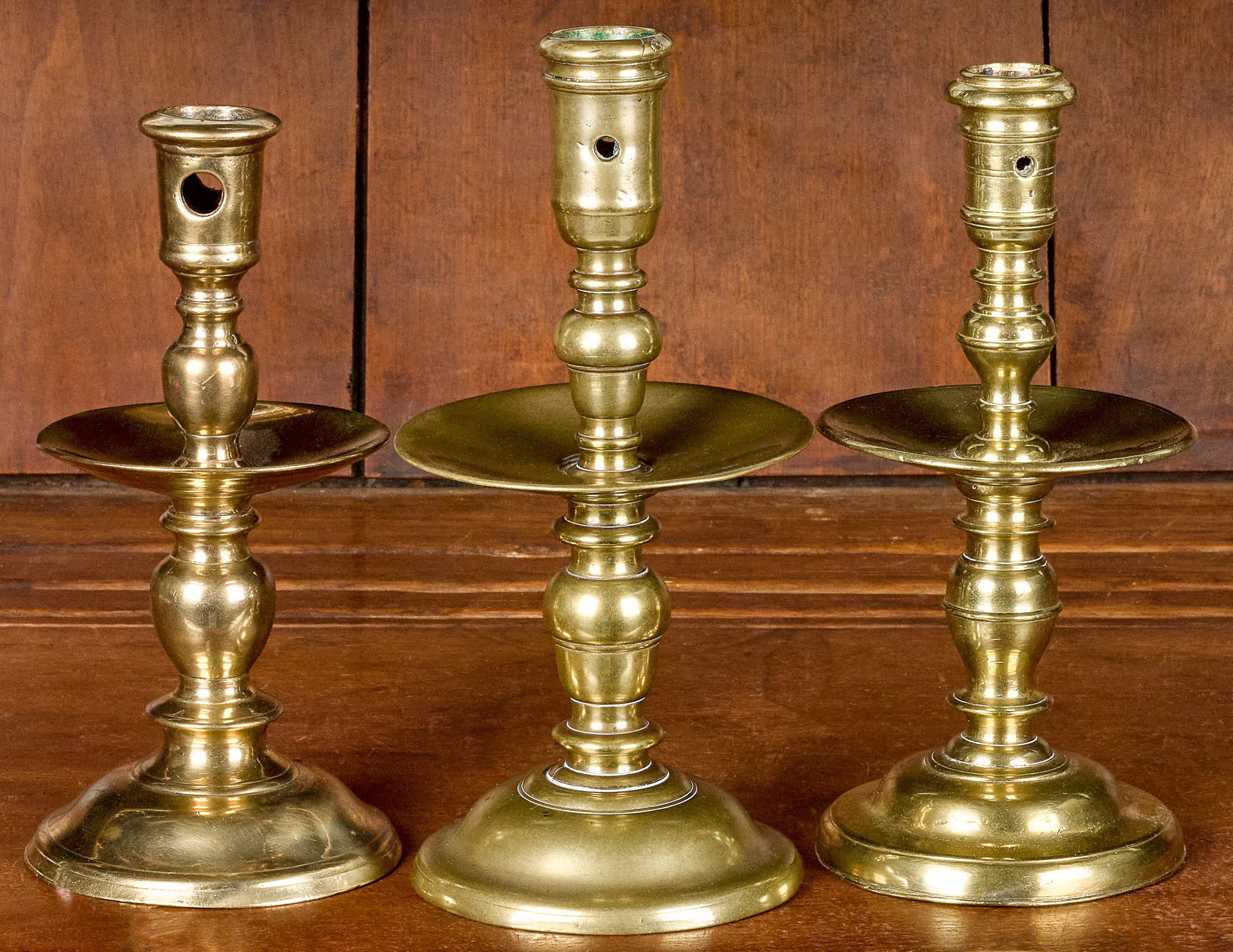 Admiral Jacob van Heemskerk (1567-1607) was an explorer. Before he captured the treasure ship Santa Caterina in the Straits of Malacca, and died defeating the Spanish fleet off Gibraltar, he was already a hero of an epic book, Nova Zembla.…

Why do we all love blue and white china? Perhaps because it is hard-wired into our system. Across history and continents, the love of blue and white Chinese porcelain has launched ships and industries. For a thousand years, China…
Throughout the 17th and 18th centuries, Delftware was the most common type of ceramic export to the American colonies, the wide range of products doing everything from adorning elegant tables and displaying flowers to serving utilitarian purposes in apothecary shops…
VIDEOS ETC...
NEWS & UPDATES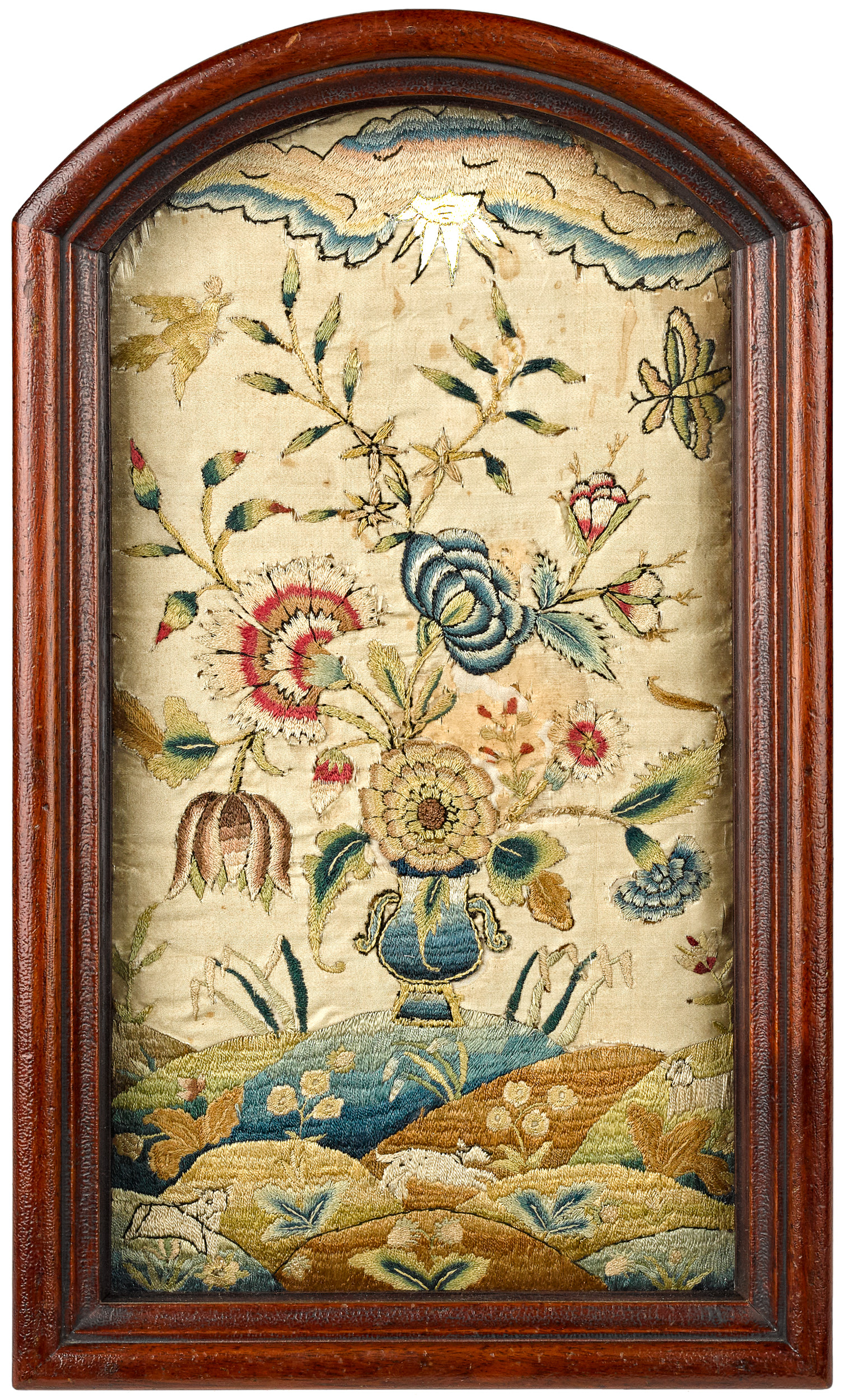 Auctioneer and appraiser Jamie Shearer highlights a Philadelphia silk on silk pictorial embroidery by Ann Marsh, ca. 1730, with a vibrant urn of flowers with insect and bird, all resting on a rolling lawn with sheep and a running dog,…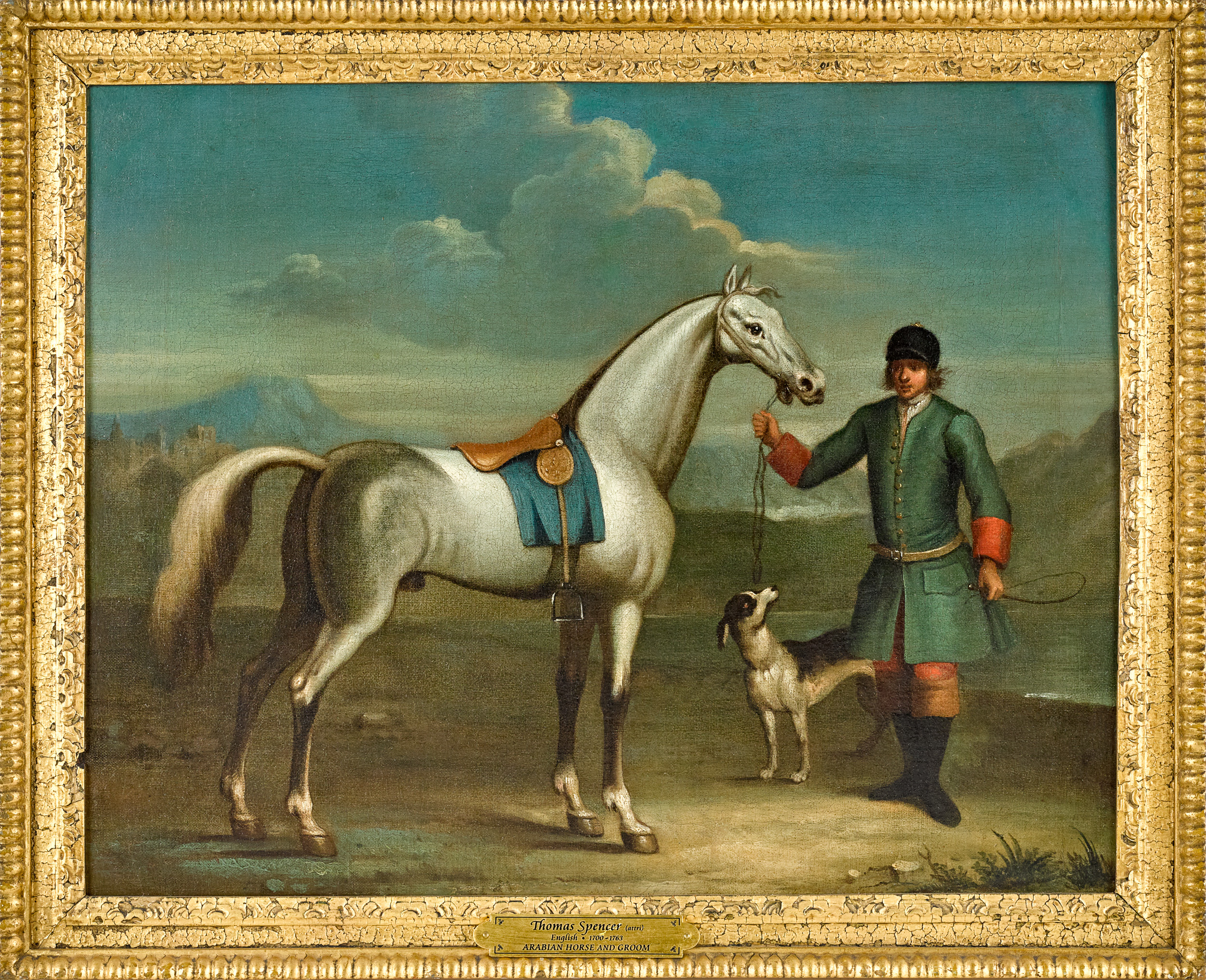 When the Spartan army took home the horses of Xerxes as spoils of war in 479 BCE, after the battle of Plataea, it began a movement of eastern horses to Europe that was to last throughout the period of classical…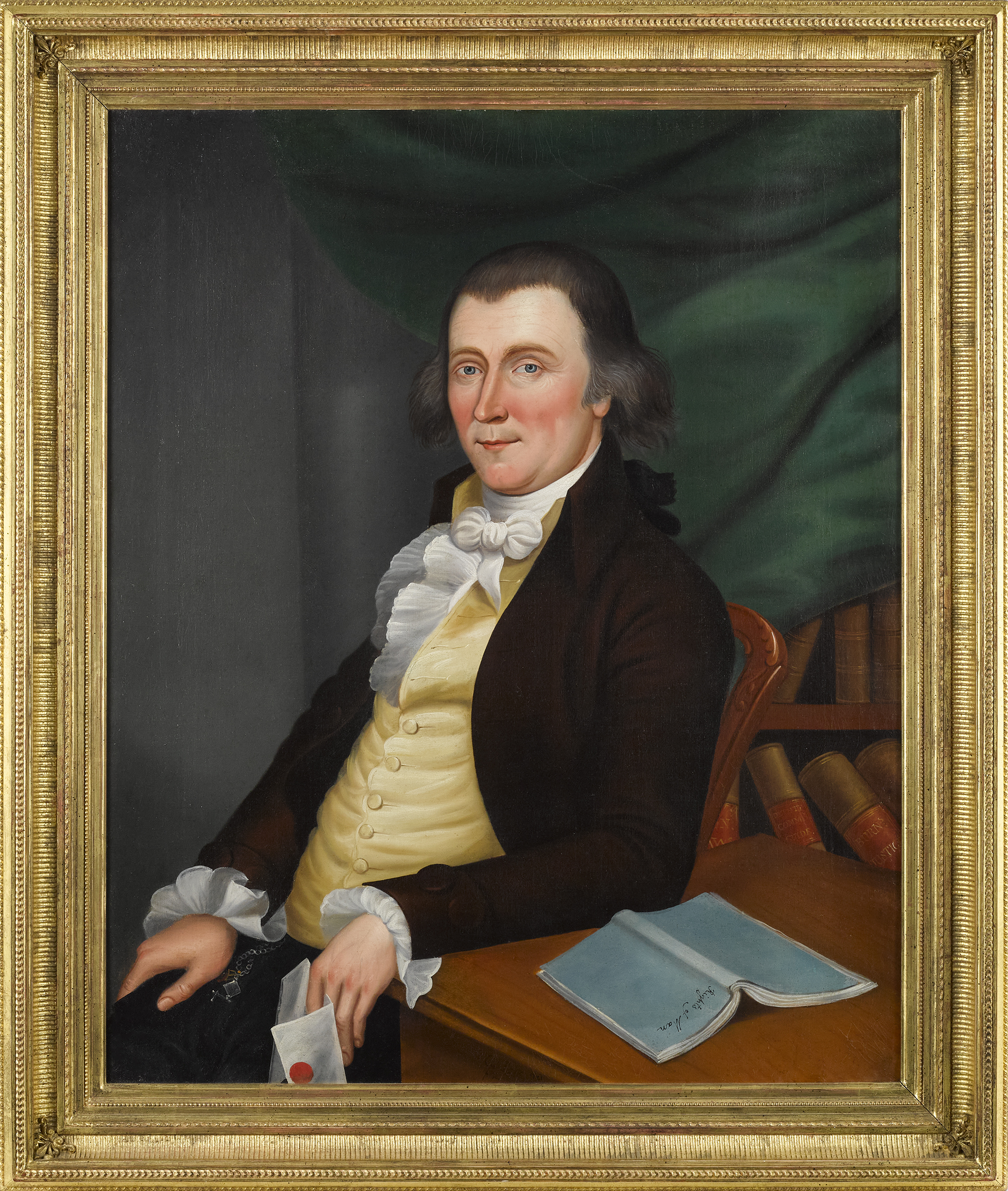 Charles Peale Polk, Portrait of David Brickell Kerr, 1791      THREE MEN AND A BOOK David Kerr (1749-1814) was a patriot in the Revolutionary War, commissioned as 1st Lieutenant in Captain George Watts' company of Militia in Anne Arundel County. Kerr…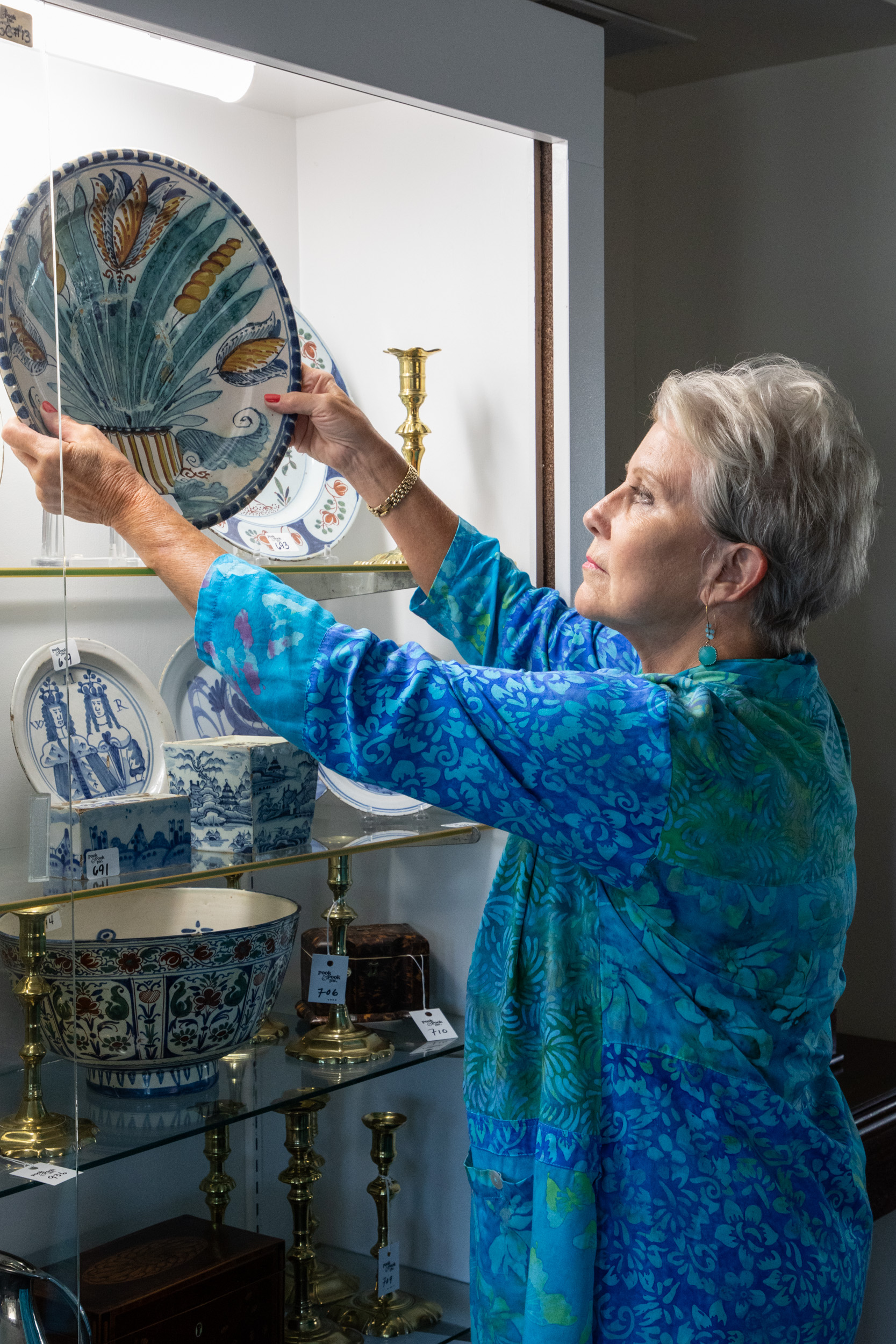 With the resumption of live sales at Pook & Pook comes the return of a favorite pastime, the auction preview. People gather to wander through the exhibition, admiring and engaging with the antiques on display. Old friends, multigenerational families, young…