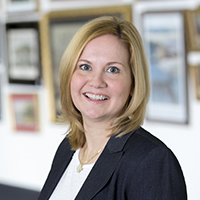 Cindy Hauer
Auction Logistics
Apprentice Auctioneer
Areas of Expertise:
Project Management
Document and Form Creation
Client Relations
Business Consulting
Professional Background:
Cindy joined Pook and Pook in September 2006 as an auction staff member and in 2008 joined as our accounts receivable manager. Currently she is transitioning within our organization to a focus in office administration and project based consulting. Prior to joining Pook and Pook, she worked for Harris Beach LLP in New York City and was promoted to their branch office administrator in Newark, NJ.
Important Accomplishments, Relevant Experience, Important Highlights:
Managed account receivables for more than 100 antique auctions and global client payments over $87 million, main point of contact for new client approval, client billing, payment, and settlement.
Anecdotes:
Well-versed in preparation and clerking of live bidding platforms including Bidsquare and LiveAuctioneers.
Quick Timeline:
1991 – Bachelor of Arts, University of Maryland College Park
1993 – Hunton & Williams LLP – Legal Assistant
1995 – Preller & Preller – Legal Assistant | Office Manager
1998 – Kerr McDonald, LLP – Legal Administrator
2000 – Harris Beach, LLP – Branch Legal Administrator
2006 – Pook & Pook, Inc.