Throughout her life, Joyce Bowes Collis always had an eye for beauty. Growing up as a young girl in Baltimore, Joyce was passionate about art and history and would spend her time sketching, designing clothing, reading history, and writing stories. After graduating from Western Maryland College (now McDaniel College) in Westminster, Maryland with a degree in English and History, she moved to New York City to attend the New York School of Interior Design. There, as a young student, after a series of exams to assess her skills in design, she became the second student in the school's history to have achieved the status of having a "perfect eye."
Upon graduation, Joyce worked for several years as an interior designer and in advertising until she attended her first estate auction in the mid-'60s. She purchased a jelly cupboard and sold it shortly after. It was then that she had an "aha!" moment, realizing she could make a career out of both her love for history and her passion for art.
As evidenced by her substantial collection, which will be sold on June 24th & 25th at Pook & Pook's gallery in Downingtown, Pennsylvania, Joyce had a great passion for collecting and a great interest in the history of the objects she admired. This matched her passion for visiting historic places across the country and in Europe, especially England and France. Over time, Joyce became a passionate collector of Americana, with a particular emphasis on the late 18th and early 19th century periods. She specifically sought out furniture that was blue or yellow – colors that were also represented in her extensive collection of soft paste. A fixture at many shows as an exhibitor throughout the 1960s and into the early 2000's, Joyce was later a regular attendee at the major East Coast shows as she continued to expand her collection. She loved folk art, both antique and contemporary, and collected/represented many artists through the years, including David Ellinger. Her interests also strayed overseas, including the hundreds of pieces of European material, mostly from the UK, that were seamlessly folded into her vast collection of Americana.
During her lifetime, Joyce restored three beautiful historic homes, but her favorite was an 18th century mill house in Lancaster, Pennsylvania. It reflected the county's finest architecture in a magical setting, positioned high above the river with a covered bridge and Amish farmers in sight. Part of her passion was discovering new pieces to install in her gracious home. Had it not been so crowded with the furniture and art she adored, the house could have served as a museum on its own.
The items in this collection were near and dear to Joyce's heart and are a result of her "perfect eye." Session one, on June 24th, starts at 9AM with a large collection of mocha followed by several hundred lots of Mid-Atlantic Americana material including painted furniture, yellowware, folk art, redware, portraits, glass, needleworks, hooked rugs, wallpaper hat boxes, weathervanes, carvings, pearlware, canary Staffordshire, Leeds, Gaudy Welsh, quilts, woodenware, children's furniture, toys, and more. Session two, on June 25th, begins at 9AM with a collection of spatter and continues with even more material from in and around Pennsylvania, as well as a sizeable selection of New England antiques and decorative accessories. The sale concludes with a selection of Black Forest carvings, several Dutch carved cakeboards, and over a hundred lots of material from across the pond, including dozens of elaborate English samplers, furniture, paintings, Chinese export, and other decorative accessories.
Interested bidders are encouraged to visit Pook & Pook's website at www.pookandpook.com for additional information about the upcoming auction. For questions regarding condition or additional photograph requests, customers can email conditions@pookandpook.com. For question about online, in-house, phone or absentee bidder registration, or to purchase a printed catalog for the sale ($40), customers can email info@pookandpook.com or call (610) 269-4040. Gallery exhibition hours are posted online and begin Saturday, June 19th, 2021 at 9AM. To reserve a seat at the live sale, please call (610) 269-4040.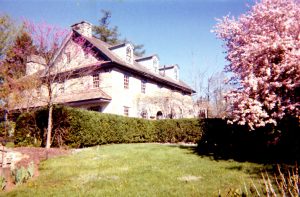 Pook & Pook would like to thank Carlie Lyons for the information and photographs provided in this press release.